Scraping the data from the local files
WebSundew has feature that allows you to scrape data from the html files stored locally on your computer. You can configure folders and filter to select required files.To configure the agent in this case you need to:
Activate the agent wizard by clicking on Create New Agent in the tool bar.

Select the Local Files option in the dialog. Click Next .

Click Add Folder to add the local files folder.
In the dialog specify the folder location and also the file extensions (you can specify more than one extensions seprated by commas). Check the box Recursive if you need to scan the enclosed folders.

Click OK .
Add all required folders.

Click Finish .
The agent will load the page from the first html file that meets your search criteria. Loop statement will appear in the Initial State of the agent.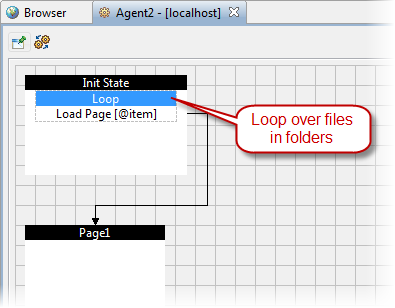 Now you can continue editing the agent as usual.
To change html files folders and filters you need to click on the Loop statement in the diagram editor. Select the Iterator tab in the Properties view and configure search criteria.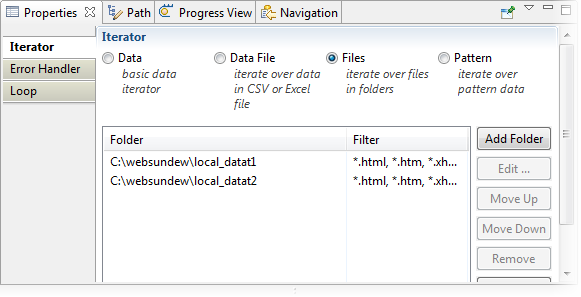 Page Modified 6/9/17 10:12 AM